SHU Tong (Lucien)
2020 BSc(ActuarSc) graduate
"The actuarial science program in HKU offered me nearly everything I can think of that is necessary and helpful for one to develop and pursue the profession of actuaries – courses closely tied to exam syllabi of actuarial associations, professional skill training sessions, collaboration with actuarial associations and market players, resources for job opportunities, etc. Through the 4-year study and experience, what I have amassed is not merely the theoretical actuarial knowledge and practical working experience, but the connection to the wider actuarial market and the passion to carry on the further pursuit of the actuarial profession."
CHAN Wing Ho Ronald
2019 BSc(ActuarSc) graduate
"Being recognized by the Society of Actuaries, the programme is arguably the most prestigious actuarial programme offered in Asia. From what I have learnt and experienced throughout the 4 years of study, it is no exaggeration. It has extensive connections with business institutions from various fields for potential job opportunities. Most students graduate with at least an internship experience and several passed actuarial exams, which give us the edge in job applications and career progression. The programme has equipped me with the essential analytical skills and a wide exposure in actuarial, economic, financial and risk management fields to kickstart my career. The comprehensiveness and thoroughness are unmatched by other programmes in related fields. I am grateful for everything learnt here."
Aims and Features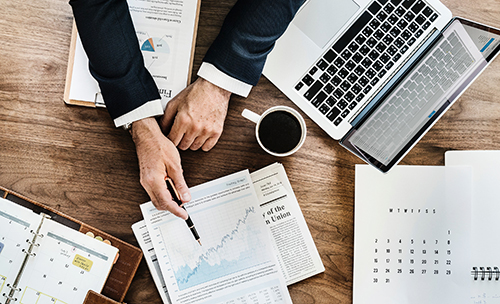 Actuarial Science is a separate discipline with its own area of knowledge requiring multidisciplinary knowledge in probability, statistics, economics, investment, finance, law, taxation and accounting. Based on the evaluation of the financial, economic and business implications of future contingent events, actuarial science proves to be very useful in the business world, including the insurance industry as well as the banking and finance fields.
The HKU Bachelor of Science in Actuarial Science (Programme Code: 6729) is the only programme in Hong Kong accredited by the UK's Institute and Faculty of Actuaries. It provides formal academic training to students who wish to join the actuarial profession. The programme is designed to provide specialist training in actuarial science and prepare students for the professional examinations towards being qualified as an actuary with internationally-recognised qualifications. Students will learn to tackle different problems in actuarial science and related fields using effective quantitative methods, and become proficient in formulating and communicating practicable business strategies.
In addition, the HKU Department of Statistics and Actuarial Science has introduced the Internship Programme and Career Advising Programme to help students seize career opportunities readily. Students will gain insight into the challenging world and daily activities of an actuary while strengthening their technical, analytical and communication skills. Mentorship, company visits, career fair and other professional preparation activities are organised to further students' learning beyond classrooms.
For more information, please read our Programme Brochure for 2024-25.
For the collection of Facebook posts and stories about the programme, please click #HKU6729ActuarialScience.
Study Programme
Total number of students in 2022-23 (from year 1 to 6)
6729 Bachelor of Science in Actuarial Science
370
Updated on NOV 1, 2022