TAO Yufeng
2021 BSc graduate (Major in Decision Analytics)
"Over the four years growing with SAAS, I have learned an incredible amount both academically and professionally. Professors are kind and willing to help, not just in the classroom. A fulfilling research journey awaits if you actively approach them, and their valuable advice will guide you to the right path. Career advising and professional engagement are among the highlights as well. There is a wide array of internship opportunities along with company visits and corporate mentorship, thanks to the department's network. Most importantly, the program offers the flexibility to explore what fits you the most. I'm grateful to have spent a summer researching quantitative trading and another working in data analytics. The experiences brought me clarity about my future career."
Aims and Features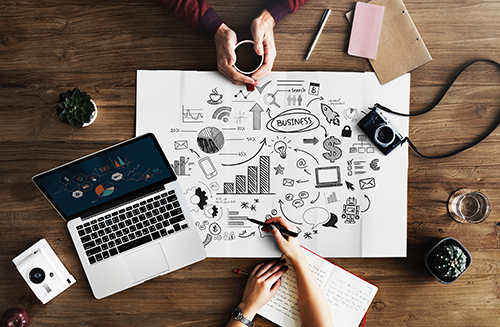 The world is now experiencing a proliferation of digitized data whose volume, variety and velocity continue to reach unprecedented levels. Capturing and analyzing data have tremendously influenced how decisions are made and how resources are allocated in various fields, as the accuracy of data processing can affect the results variably.
Not content with mere accumulation of colossal amount of data in multiple data stores and abundant formats, Decision Analytics enables us to examine, translate and classify the data, uncover hidden patterns and unknown correlations, and, most importantly, pinpoint precisely the most critical areas and the implications suggested by the data. Useful information can then be extracted and used as a strategic part of critical decision-making or resource allocation for the best course of action at minimal risk.
Decision Analytics involves extensive analysis of data, which may be structured or unstructured, using different techniques and tools including but not limited to statistical analysis, data mining and data visualization, computer programming, data structuring, mathematical and statistical modelling and implementation of database systems.
With 'Big Data' being one of the most popular topics of conversation in town, the Major in Decision Analytics (Programme Code: 6901) will provide a comprehensive study for students to equip themselves with the necessary expertise in leveraging and managing big data in real time and to acquire a competitive advantage in becoming vital assets of any organisations which need to make decisions.
Comprised of a wide range of Statistics, Computer Science and Mathematics courses to give a well-balanced curriculum in terms of interdisciplinarity and comprehensiveness, the Major in Decision Analytics is ideal for students whose interest in statistics, mathematics and computer science crosses over disciplinary divides and combines high-level analytical skills in decision-making and problem-solving. It is also an ideal second major for those pursuing degrees in science, social sciences, information systems, business and quantitative finance.
For more information, please read our Programme Brochure for 2023-24
For the collection of Facebook posts and stories about the Major, please click #HKU6901BScDecisionAnalytics.
For the press release on the launch of the Major: English / Chinese.
Study Programme
Total number of students in 2022-23 (from year 1 to 6)
6901 Bachelor of Science (Major in Decision Analytics)
153
Updated on NOV 1, 2022
Scholarships
Information



Additional information about the programme (e.g. career prospects) can be found on the Faculty of Science's website:


Programme Brochure
click here