ZHAO Jie
2020 BSc graduate (Major in Risk Management)
"When I reflect on my four years in the University of Hong Kong BSc(4) program, I conclude that the experience not only made me a better student, but also prepared me to be a confident, independent and open-minded girl. Through the BSc Program, I met the professors with a wide range of knowledge. Also, with the incredibly supportive classmates and teamwork opportunities, these form a wonderful memory in my life, and the best educational experience I've had. Having been shaped in part by the collegial and creative, yet rigorous, environment at HKU, I found myself able to communicate, innovate, and collaborate in ways that enabled me to build a successful communications consulting practice, independent thinking ability and eventually to get my dream job – the investment analyst in an Asset Management Firm in central."
Timothy YU
2012 BSc graduate (major in Risk Management)
Timothy is the cofounder of Snapask, a mobile application which has connected more than two million users with 250,000 educators across different countries, and has also amassed over $20 million in funding along the way. The success of Snapask has earned Timothy a place in Forbes Asia's inaugural 30 under 30 list in 2016. Read more…
Aims and Features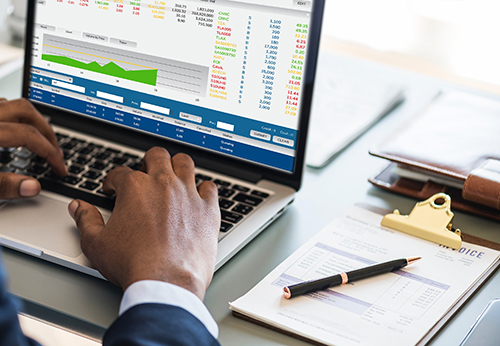 The Risk Management (Programme Code: 6901) curriculum aims to provide students with the skills and expertise to enable them to acquire the theory and methodology behind the scientific process of risk management, with application to actuarial science, finance and other areas of interest. It is designed to provide solid training in the concepts of the risk management process, statistical models and methods of risk management, and good risk management practice.
Core courses in the curriculum emphasise fundamental concepts and nature of risk assessment, risk management and governance from different standpoints while elective courses provide either training in specific Risk Management disciplines or an extension of knowledge aiming to give students more modeling, technical and analytical skills in risk management, including discrete-time models in finance, stochastic calculus with financial applications, and financial time series modeling.
Through participating in experiential learning activities including research-based projects, industrial internships and overseas exchanges, students could enhance their knowledge in risk management and exposure in managing risk in practice, and improve their thinking and communication skills.
The Major caters for students with good mathematics background and is designed to meet a steadily rising demand for risk analysts in government or private consulting firms, and business, finance, insurance, IT, marketing research industries. Meanwhile, Minor in Risk Management is an excellent complement to a degree in other fields.
For more information, please read our Programme Brochure for 2023-24.
For the collection of Facebook posts and stories about the Major, please click #HKU6901BScRiskManagement.
Study Programme
Total number of students in 2022-23 (from year 1 to 6)
6901 Bachelor of Science (Major in Risk Management)
146
Updated on NOV 1, 2022