Start Up Trainings and Competitions
We arrange activities, such as seminars, public lecture, competitions, knowledge exchange, pitch idea, etc., for nurturing startup companies.
Recent Development
"Artificial Intelligence Video Interview Analyser" in AI robotics vision and automation technology challenges competition (AI in Behaviour Intelligence)
"Driver Drowsiness Detection System" in AI robotics vision and automation technology challenges competition (AI in Smart City)
Startup nurture workshop
Abstract
Running a business is to take risks with many uncertainties and reckless gambles. For many, it is a jump into the unknown, with your instinct and passion to make the dream come true. The rewards, with the successful feeling of achievement rather than profit, can be great, but in many real cases 60% fail in the first year and 90% fail in the first three years.
From my experience in running startups since 1990, there should be some ways to mitigate and avoid them. This seminar will explain more about the common uncertainties and risks that face startups and how to use strategies to survive longer. The difference between the companies that survive uncertain periods and the ones that don't is careful business planning, expect the unexpected, and managing the risks.
How to run startups with fewer risks and guard them profitable is an enterprise risk management (ERM) topic always. The topics will share in this seminar, include a case study about how to realize entrepreneurial inspiration and thinking; research, entrepreneurial information; write a draft business plan; assessing the risky entrepreneurial path; risk Management and methods; when are you no longer a startup, and finally when to stop or shut down a startup.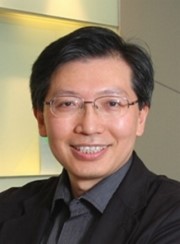 Dr Danny Ha
Dr. Danny Ha has established many startups since 1999, and holding many professional designations like CISSP, CDPSE, CISA, PMP, ITIL Expert, MBA, ISO member and Auditor, Enterprise Risk Management (ERM) Advisor, Information Security Advisor, FCRP (Fellow of Certified Risk Planner), and FCPERM (Fellow of Certified Professional ERM) certifications.
Dr. Ha has many awards and appointments, including ISO member for HKSARG, Judge Award of HKU AI Competition, Advisor of FT Cambridge UK (Fintech Startup, Barclays Bank group), Advisor of London Chapter of Asia CEO Community (Startup), Information Security Leadership Awards (ISLA) 2007 of ISC2, and the Best ERM Award Chairman 2015 of Academy of Professional Certification (Charity NGO).
Date and Time:
February 12, 2022, 6:00pm - 7:00pm
Venue:
By Invitation Only via zoom