HKU statisticians assist in the random selection of inspection locations on the Sha Tin to Central Link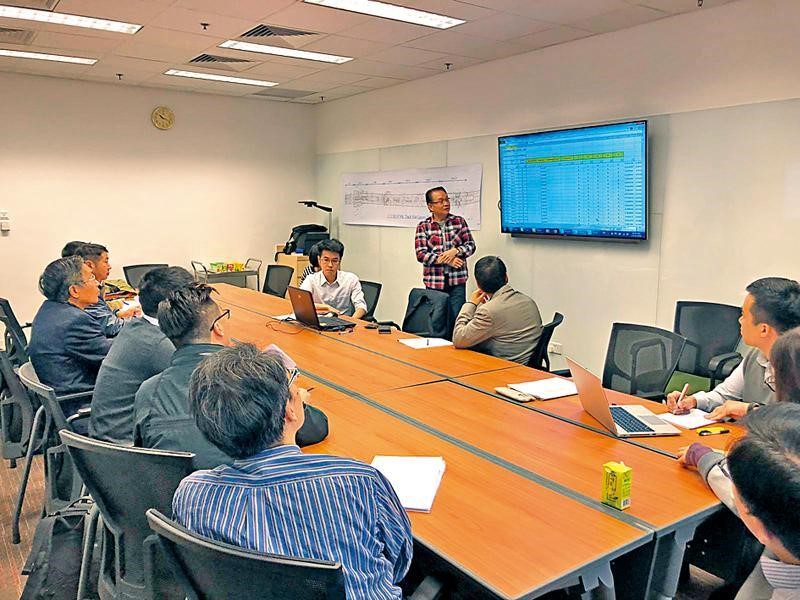 Engineering problems at the MTR's Sha Tin to Central Link have been uncovered, and one of the issues is at the new Hung Hom station expansion where steel bars for a supporting wall were alleged to be connected inappropriately, causing a risk of collapse. The MTRCL and its technical team have conducted a detailed investigation on the incident on December 10, 2018, during which more than 80 locations were excavated to check the connection of steel bars and screw caps. Hong Kong Police and the Highways department have both sent personnel for the purpose of monitoring.
Lam Kwok Fai, an associate professor of the Department of Statistics and Actuarial Science at the University of Hong Kong, who is responsible for the sampling design to determine the number of screw caps and excavation locations, said that 28 locations had been identified for the excavation of concrete, and 3 screw caps would be checked at each location, but the depth of excavation would be investigated further. He said that under some statistical assumptions, if none of the 84 screw caps that were randomly sampled and inspected were found to have no problems, the maximum possible defect rate was 3.5%; if one screw cap was found to be defective, the maximum possible defect rate was 5.5%; but if there were problems with up to 10 screw caps, the maximum possible defect rate was nearly 20%.
Michael Tien Puk-sun, a member of the Legislative Council's railway subcommittee, said in an interview that if the selected location was in the middle of the concrete floor, the inspection team would continue to excavate it. Since the selected locations had exceeded 80, the assessment result should be convincing.